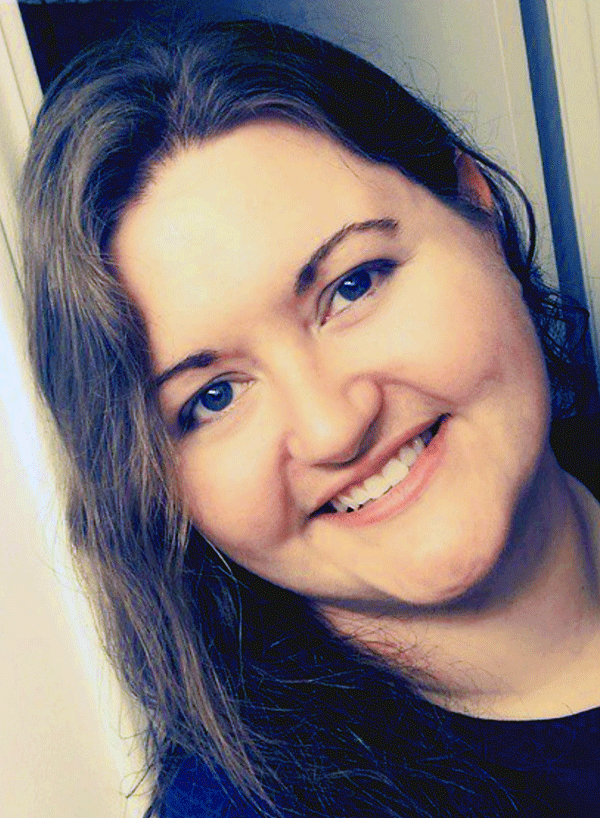 Jennifer Barker, CCHT-A
Jennifer is a member of NNCC's CCHT-A test committee. She works at DaVita Dialysis in Arden, NC. 
When Jennifer volunteered for the test committee, NNCC's leaders were very impressed by her dedication and enthusiasm to her practice and patients. So we chatted with her to learn more.
What inspired you to go into dialysis?
When I was 20 years old, I went to breakfast with my best friend, her boyfriend, and his mother, who was the manager of a health care clinic. During our discussions, she noted that I was in college for medical laboratory technology and she asked if I was interested in health care because she had two open positions at her clinic. 
Excitedly, I applied for my first health care job. The interview and clinic tour were eye opening for me because I didn't know that such a thing as dialysis existed.
I was given the choice between two role: dialysis assistant (DA) or patient care technician (PCT). We decided on the DA position, mainly because I was shy and timid in the beginning. and because the dialysis process was kind of frightening. I loved the DA job, however it eventually ended and I became a PCT. Being a PCT helped me grow socially, in personal skills and qualities, as well as professionally.
Why did you become a CCHT-A and also an NNCC volunteer?
Ever since I was hired 14 years ago, I keep striving to do more, be more, and give more, and I keep challenging myself and my skills. That's why I became a CCHT-A -- I did it for myself and to test my knowledge about dialysis at an advanced level. 
I'm still pleased to know that not only did I pass the exam, but I scored high enough to warrant a call from the NNCC test committee. it was a surreal conversation; I felt I was being acknowledged for my hard work and I felt extra proud of myself for doing something more than just the set standard. This was one reason why I am so excited to be a part of the NNCC CCHT-A test committee. The acknowledgement alone from NNCC feels like a reward in itself for my hard work and dedication to my career.
After I attended my first meeting, the importance of our work dawned on me and I realize how deeply grateful I am at the opportunity to do even more in this career. Dialysis has been a gift that keeps giving.
I hope word about this advanced credential continues to spread, as well as broad recognition. In the meantime, I will continue to advocate for CCHT-A certification because challenging your own dialysis knowledge is always valuable. As technicians, we should not take our knowledge for granted. Yes, basic knowledge allows us to perform our daily work, but by having extensive knowledge, we become experts in saving lives. To me, being a CCHT-A adds another level of safety and comfort for my patients.
Please explain your current job role.
I have currently moved into my own home in the mountains near Asheville NC, from Rock Hill SC. Therefore, I had to change dialysis companies. I was with Fresensius, however, there are not any local Fresenius facilities here. So, with the help of my 14 years of dialysis experience, I am now with DaVita and I am a team member at a brand new clinic. We just accepted our first patient! 
Due to my experience, I am being "fast-tracked" under the guidance of our clinic preceptors in DaVita's training program. Specifically, this is the Arden clinic, which is the pilot clinic for the new B-Braun dialysis machines and we are all learning this together. Once my training is complete, I will be the main technician at this clinic along with a cross-trainer CCHT/Admin Assistant. I feel very fortunate in my career to be having this exciting experience. The future is bright!
How has the pandemic affected your practice? What are you seeing at your clinic?
At all the clinics where I've worked, the pandemic has made full PPE the standard. In the beginning of COVID-19, the extra PPE requirements and the screening routines were not yet fully developed. Now, staff and administration work together to achieve full compliance. PPE has always been important and required by policy, but the pandemic has made it ironclad. I believe this is the correct direction to keep everyone safe. 
What is the single most inspirational thing that ever happened to you as a CCHT-A?
I was able to go above and beyond in rallying one of my past clinics (staff and patients all got involved) for a successful fundraiser, a National Kidney Foundation Kidney Walk in Charlotte NC. It proved to be a fun experience for everyone and a rewarding way to give back to our most precious dialysis community.
What motivates you as a human and as a health care provider?
Being better, doing better, giving back, leading/guiding/assisting the team, and being acknowledged for my work.
What do you see as your personal future, and as the future of care for patients with kidney disease?
Currently, my personal future involves enjoying my new home with my family in the mountains. My professional future involves building up my career with a new-to-me dialysis company - DaVita. I have an extensive reputation with Fresenius and now I want to strive to give DaVita and its patients my best. You've got to start somewhere!